Starting an ecommerce store can be a great way to turn your passion into a profitable business. However, it can be overwhelming to figure out where to start. In this blog post, we will provide tips on how to start an ecommerce store for products or services.
Identify your niche: The first step in starting an ecommerce store is to identify your niche. What products or services do you want to sell? What are the needs and wants of your target market? Once you have a clear understanding of your niche, you can start to build your brand and product offerings around that.
Research the competition: Once you have identified your niche, research the competition. Look at what other ecommerce stores are offering in terms of products and services, pricing, and marketing strategies. This will give you an idea of what works and what doesn't, and help you to create a unique value proposition for your own store.
Choose the right platform: There are many different ecommerce platforms to choose from, such as Shopify, WooCommerce, and Magento. Each has its own set of features and benefits, so it's important to research and choose the one that best fits your needs.
Create a visually appealing design: A visually appealing website design is crucial for an ecommerce store. It can help to attract customers and build trust in your brand. Hire a professional web designer to create a design that is both aesthetically pleasing and easy to navigate.
Optimize your site for SEO: To drive traffic to your site, you need to optimize it for SEO. This includes using relevant keywords, meta tags, and other SEO best practices to make sure your site is easily discoverable by search engines.
Develop a marketing strategy: Once your ecommerce store is up and running, it's important to develop a marketing strategy. This can include social media marketing, email marketing, content marketing, and paid advertising. The key is to reach your target market and build brand awareness.
Monitor your progress and make adjustments: Starting an ecommerce store is not a one-time event, it's a continuous process. Keep track of your progress, monitor your metrics and make adjustments as needed.
Starting an ecommerce store can be a great way to turn your passion into a profitable business. By following these tips, you can create a strong foundation for your store and set yourself up for success. Remember to always be open to learning and adjusting your strategy as you go along.
Don't Take Our Word For It!
Checkout the list of Best Website Design Companies In Malaysia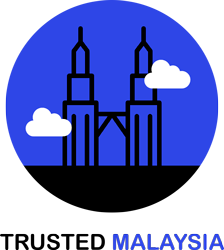 Trusted Malaysia's Best Ecommerce Website Design Companies In Malaysia
Rozzario Digital Agency is Trusted as the Best Ecommerce Website Design Agency in Malaysia, Learn More About how to start a professional website design agencyn in Kuala Lumpur – Malaysia.
7 Tips To Know Before Starting an Ecommerce Store in 2023