Chase Heating & Cooling, Inc.
Air conditioning, Heating, Indoor air quality, Custom ductwork design, Gas lines, Ductless system .
https://www.chaseheatingcompany.com/
+1 503-254-1274
402 Beavercreek Rd., Ste. 111,
Oregon City, OR 97045
We've been in business here in Oregon City, OR since 2001. Paul Shearer got our business started. He worked in the HVAC industry for about 13 years prior. After dutifully working for other companies for over a decade, he decided he wanted to take his craft into his own hands and start his own business. This desire birthed Chase Heating and Cooling.
The business is named after Paul's son Chase who was just 7 years old at the conception of our company. We're a family-owned and operated business with family values. We're never going to try to upsell you into something you don't need. We really take the time to listen to our clients. We base everything we do on the values of integrity and quality.
CUSTOMER NAME : Nick Cheek
CUSTOMER REVIEW : Furnace failed during coldest weather of the year. Chase had our new furnace installed and working in two days. Very happy with everything!
Duct Guys
MAINTENANCE SERVICES, REPLACEMENT SERVICES, NEW INSTALLS, CLEANING, DRYER VENT SERVICES.
kevinw@theductguys.com
(503) 705-1176
Oregon CCB #179150
We can design, build and install a new system or retrofit your existing system, managing the whole project from start to completion.
The Duct Guys LLC is a one-stop-shop for all your HVAC systems. We have a specialized team of professionals who can replace, install, and repair all your systems at any given point in time. We have been serving the Portland Metro area for over 13 years and offer the best pricing.
CUSTOMER NAME : TheRushinConcussion
CUSTOMER REVIEW : The guys did great cleaned our ducts of a lot of built up gunk and soot. Cleaned our dryer vent too which was pretty plugged up. They we also able to schedule and do the service quickly, on the same week which was awesome. The guys that came out to do the service were also very respectful, friendly, and answered any questions I had very well. I would highly recommend them!
Eco Air Heating and Cooling
Installations, Heating & Cooling Systems, AC Cooling Systems, Heating Furnace Systems, Controls & Thermostats, Ultimate Zoning System.
https://ecoairhc.com/
ecoairhvac@yahoo.com
503-519-7598
Our mission is to provide quality and professional services for Heating and Air Conditioning (HVAC) equipment to both residential and commercial markets.
With over 18 years experience, we can guarantee you piece of mind, professional service, and installs.
We provide Service for Installation, Repair, and Replacement for Heating and Cooling Systems. We are a Locally Owned and Operated Company serving Portland, Vancouver, and surrounding areas. Discover a different kind of HVAC Company, where you will find a Dedicated, Dependable, and Reliable team you can trust!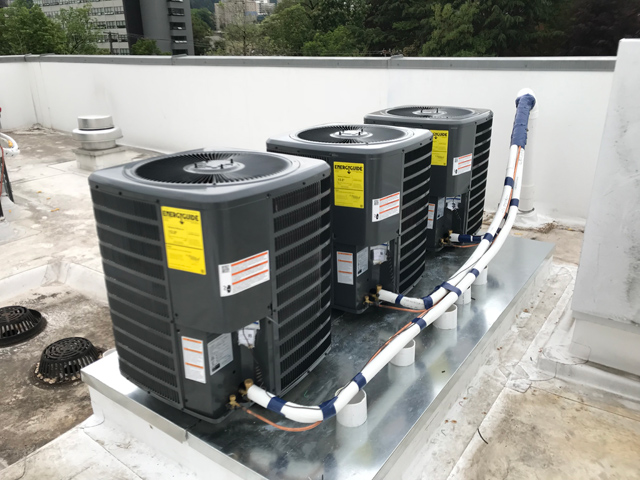 CUSTOMER NAME : Peter Johnson
CUSTOMER REVIEW : I was told by another company that I needed to replace my furnace. I decided to get a second opinion. The technician was able to identify the issue right away and fix it. Our system finally works like it should!
First Call Heating & Cooling
HVAC INSTALLATION, HVAC REPAIR, HVAC MAINTENANCE, TRANE HVAC SERVICES, OIL TO GAS OR ELECTRIC CONVERSIONS, EMERGENCY HVAC SERVICES
sales@firstcallheat.com
503-717-6608
13150 Clackamas River Dr.
Oregon City, OR 97045
If you're a Portland, OR, homeowner, you can rely on First Call Heating & Cooling to perform your annual HVAC system inspection, tune-up, maintenance, and any needed repairs. Since 1939, we've been a Portland and Vancouver area leader in heating and cooling. We'll keep your heating and cooling equipment – gas, oil, or electric – running efficiently at all times. We offer 24/7 after-hours emergency service. Our NATE (North American Technician Excellence)-certified technicians have the training and expertise to diagnose, repair, tune-up, and maintain your furnace, air conditioner, heat pump, ductless system, or boiler. We also have licensed boiler technicians on staff. Whatever your residential HVAC service and repair needs are, we can expertly tackle them in a timely fashion.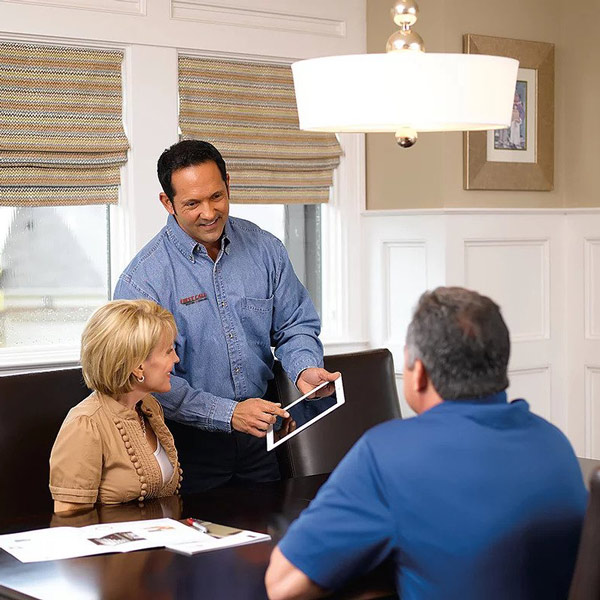 CUSTOMER NAME : Don Falk
CUSTOMER REVIEW : In a time of dire need, all the people that we dealt with at First Call were outstanding. Justin,in sales, did a thorough job of outlining what would be the best options for our situation without overselling. And, he followed up with us after the job was completed to make sure we felt comfortable with the operation of the new furnace. Jason and Kurt did a wonderful job on the installation. They were very experienced. Calls to the office were politely and efficiently handled by Diane in the Installation area, and by Victoria and Samantha in billing. What a great team of Professionals to work with!
Ben's Heating and AC
Air Conditioning, Air Ducts, Ductless Systems, Gas Furnaces, Gas Pipes, Heat Pumps, Home Automation, Indoor Air Quality, Maintenance, Zone Controls
+1 503-233-1779
415 S. McLoughlin Blvd.
Oregon City, OR 97045
Hiring the right contractor is the single most important consideration when purchasing a new heating and cooling system. Not every contractor is a good contractor. Your home comfort, your budget and your home safety are all on the line so you want to make sure to hire the right HVAC contractor.
We have experience on our side. We have been providing heating and cooling installation and service in Oregon City, Gladstone, West Linn, and Lake Oswego for over 30 years and we'll be doing so for the next several generations. Our reputation is everything to us and we know that when we make you happy, we also keep our good name intact.
CUSTOMER NAME : Andrew Peterson
CUSTOMER REVIEW : Highly recommended. I had quotes from 3 companies, I chose Ben's based on the estimate price AND experience. They were on time, professional and the quote was the least expensive.
When they did the install, there was an issue with the wiring in my house, but they came back out and made sure the installs was done right so I won't have issues in the future.
Get a few quotes when replacing your furnace, just make sure you include Ben's.