Affordable & best Services for your pet care
Non-medical services, which focus on pets, include bathing and grooming, pet sitting or boarding, obedience training, and pet health insurance, along with pampering options such as pet spas and resorts
~ Blue Door Veterinary Services
Blue Door Veterinary Services is a veterinary practice like you have never seen before! Our team operates our mobile veterinary unit in the greater Portland community, providing complete veterinary services to her patients.
Our mobile vet hospital is equipped with a complete surgical suite, x-ray suite, pet dental treatment suite, and so much more. Our advanced technology is on par with the technology you would find in a traditional brick and mortar practice, but we come right to your door! In some emergency situations, we may be able to provide pet ambulance service, helping you to transport your pet to an emergency hospital where they can receive longer-term/ICU treatment.
SERVICES : PREVENTIVE CARE, DENTISTRY, ON-SITE PET SURGERY, IN-HOME EUTHANASIA, COMPREHENSIVE PET EXAMS FOR SICK AND WELL PETS, MOBILE PET X-RAYS, ON SITE LABORATORY/BLOODWORK, DIAGNOSTICS, HOSPICE CARE FOR ELDERLY PETS
WEBSITE : https://bluedoorvet.com/
EMAIL : info@bluedoorvet.com
CONTACT NO : 503-819-8040
ADDRESS : 4207 SE Woodstock #207 Portland, OR 97206
CUSTOMER NAME :  Erin Glover, PhD
CUSTOMER REVIEW : Dr Dawson and her crew are AMAZING! Blue Door has been caring for our backyard goats for more than a year. I can't express how much I appreciate the great service and care we get for our critters! The mobile office is state of the art – so we get a full-service appointment right in front of our home! Blue Door is quick to reply to queries and get appointments on the books. Pricing is competitive with other in-office clinics and we even get a multiple pet discount when scheduling all our yearly check-ups at once! The online pharmacy is affordable and also super convenient! Thanks for all you do! Mad Moxxi, Maya, and Tiny Tina think you're the best!
~ VCA Vitality Animal Hospital
The friendly, professional staff at VCA Vitality Animal Hospital is made up of dedicated individuals who make it their mission to help pets live long, healthy lives. To be true to this mission, the hospital team relies on many individuals, each equally important in helping us deliver the best patient and client experience for both you and your pet.
Teamwork is a constant in our daily practice. From the friendly staff at the front desk to the talented and dedicated technicians and doctors, to the fun-loving kennel and day-care staff, our team works cohesively to create a warm and welcoming experience for both you and your pet.
Our team provides exceptional veterinary care of the highest quality, including the care and dedication that make a difference.
Explore our staff biographies and learn about the people who make our facility an excellent choice for your pet care needs.
SERVICES : Advance care, Canine and feline diabetes, Pet boarding, Home delivery, Primary care, Preventive care.
WEBSITE : https://vcahospitals.com
CONTACT NO : +1 503-399-8300
ADDRESS : 4580 Commercial St SE, Salem, OR 97302, United States
CUSTOMER NAME :  Cindy Hannum
CUSTOMER REVIEW : This is an excellent vet hospital with friendly knowledgeable staff. I have been coming here for many years – have consistently received good care and services for my pets. Highly recommend!
~ Hannah Pet Hospital
Hannah Pet Hospital was founded in late 2010 by Scott Campbell, DVM, and a group of other veterinarians and Pet lovers to help remove the primary barriers to having a Pet in the home — affordability, behavior problems and bad matching — and to stop Pets from needlessly being put to sleep in shelters or for cost reasons. Prior to founding Hannah, Dr. Campbell founded and built Banfield Pet Hospitals into a company having 750 of the best Veterinary Hospitals in the world, before selling that company to Mars, Inc. in 2007.
While at Banfield, Dr Campbell created Wellness Plans, which helped promote preventive Pet care, and developed a number of hospital efficiencies which reduced the costs of service for Banfield clients. However, Wellness Plans do not cover the costs of caring for injuries or illnesses, and the traditional vet care model of fee for service too often results in a Pet Parent having to face difficult choices when their Pet needs a medical treatment that the Pet Parent cannot afford.
SERVICES : Adult Dogs, Puppies & Kittens, Adult Cat, All preventive care, All emergency care, Spray or neuter.
WEBSITE : https://hannahsociety.com/
CONTACT NO : 503.905.5200
ADDRESS : 10526 SE Washington St, Portland, OR 97216, United States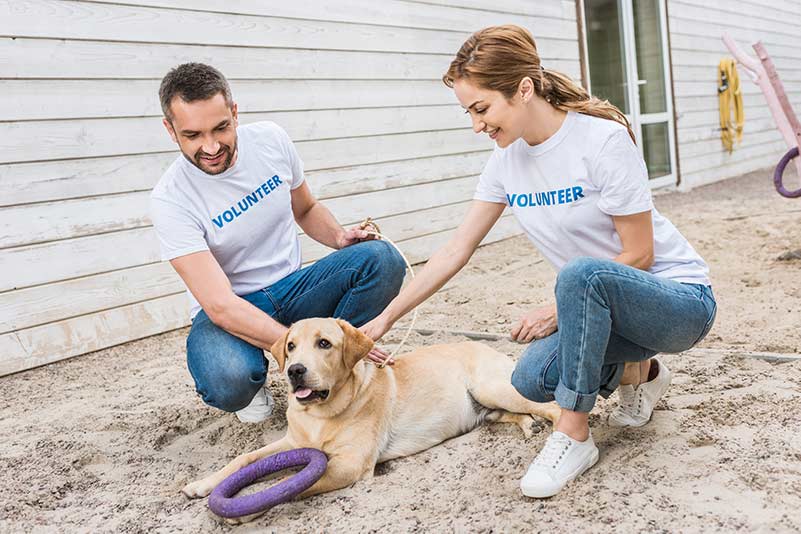 CUSTOMER NAME :  Regina Zynko
CUSTOMER REVIEW : This is the best vet I have found in Portland since moving here in 2018. It was recommended to me by a friend from work. I only wish I had contacted them sooner. The best vet care, less expensive than other plans. Dominek Ferrucci has assisted me get 2 of my 3 pets on a plan and soon I will be contacting him again for the the 3rd. He is the best guy, he really works with me on the initial sign up prices. Everyone at Hannah has been extremely professional and they are great with the animals!
~ West Ridge Animal Hospital
West Ridge and East Ridge Animal Hospitals strive for excellence, professionalism, and above all, love and care for your animal. When you arrive at West Ridge and East Ridge Animal Hospitals, you will be greeted by our friendly receptionist, checked-in for your appointment, and seen by a doctor in a timely manner. Although we do encourage appointments at our hospitals for your convenience, they are not always necessary. Our hospitals understand hectic schedules and we encourage you to walk-in if you're unable to make an appointment. Our staff at West Ridge and East Ridge Animal Hospitals will always be courteous, professional, and respectful of our clients and patients.
Here at West Ridge and East Ridge Animal Hospitals we will always provide exceptional care for your pets. Whether they're a dog or a cat to a gerbil or a horse, we will always strive to give your animal the best medical care possible. Our staff at West Ridge and East Ridge Animal Hospitals will always display love, kindness, and care to your pets at all times.
Both West Ridge and East Ridge Animal Hospitals also provide boarding accommodations. No matter your pet's needs, we have a highly trained and professional staff to meet all demands, so you can rest assured and feel confident that your pets will be well taken care of and loved while you're away!
SERVICES : FULLY STOCKED PHARMACY, HOSPICE & EUTHANASIA SERVICES, MICROCHIPPING, NUTRITIONAL COUNSELING, PAIN MANAGEMENT, PARASITE PREVENTION, PET NUTRITION AND SUPPLIES, PUPPY AND KITTEN CARE
WEBSITE : https://westridgeanimal.com/
EMAIL : info@eastridgeanimal.com
CONTACT NO : +1 541-884-6771
ADDRESS : 2128 Oregon Ave, Klamath Falls, OR 97601, United States
CUSTOMER NAME :  Kristina Lair
CUSTOMER REVIEW : Took my dog in for his rabies shot and he fought the whole time, the vets though.. amazing 👏👌 They were extremely patient with both of us and did everything possible to make my dog as comfortable as he would allow. Very grateful for people like them because I was feeling horrible about the situation but they were completely professional and understanding. Thank you West Ridge AH
~ Pioneer Animal Hospital
"AAHA Accredited, independently owned veterinary hospital serving Oregon City since 1979. Our services include traditional and holistic medicine, surgery, laser therapy, acupuncture, reproductive services, chiropratic, nutrition, in house lab, digital x-ray, ultrasound, prescription diets and more for cats and dogs. Winner Oregon City Best Pet Care, Winner Next door Neighborhood Favorite Veterinarian. Schedule your pet's appointment today! Our care team is looking forward to meeting you."
SERVICES : MICROCHIP YOUR PET, NUTRITIONAL COUNSELING, SPAY & NEUTER, VACCINATIONS, WELLNESS CARE, X-RAYS, ULTRASOUND, ACUPUNCTURE, CHINESE HERBAL THERAPY, LASER THERAPY, DENTISTRY
WEBSITE : https://www.pahcares.com/
CONTACT NO : (503)-657-3171
ADDRESS : 333 Warner-Milne Rd. Suite B
Oregon City, OR 97045
CUSTOMER NAME :  Hunter Williams
CUSTOMER REVIEW : The doctor was very knowledgeable and gave me great information about raising my newest dog. The staff was all very kind and I loved being able to accompany my dog inside for the appointment. I'm picky about my vet clinics and Pioneer gets 5 stars from me!
~ Gateway Veterinary Hospital
There has been a Gateway Veterinary Hospital in the Gateway area since the 1970's. Originally the clinic was on 122nd at the site of the current Tonkin auto dealership. In the 1980's it had moved to the Shopping center where the current Fred Meyer store is. In the later 1980's Dr. Derr moved the clinic to it's current location when the old mall was transformed into the current Fred Meyer site. As his rheumatoid arthritis worsened he decreased practice and eventually sold the practice to his friend Dr. Les Perry in 1997. Doctor Dahlquist took over in 1999.
SERVICES : EXOTICS, IN-HOUSE LABORATORY, LASER THERAPY, MICROCHIPPING, NUTRITIONAL COUNSELING, ONLINE PHARMACY, PREVENTATIVE CARE, SURGERY, VACCINATIONS
WEBSITE : https://gatewayveterinary.com/
CONTACT NO : (503) 253-2142
ADDRESS : 11222 NE Halsey St
Portland, Oregon 97220
CUSTOMER NAME :  Jamin Rak
CUSTOMER REVIEW : They took great care of my little buddy when we had to do the snip snip. They also were very helpful when the booger got into some poison. I would highly recommend this doctor. Their prices are very reasonable and the care given is exceptional. Wonderful staff all around.